PCTplus for Life-Cycle of all your Assets: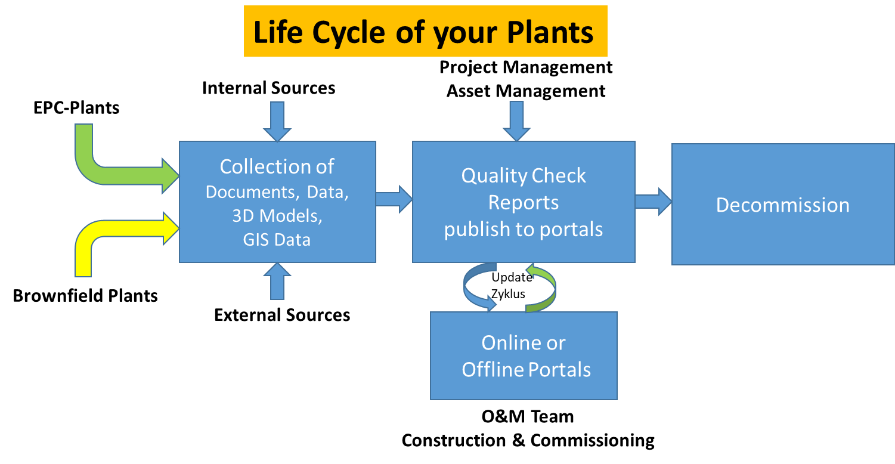 PCTplus is the only "out of the box" solution that allows you to map a complete BIM data model in a flexibel configurable way.
PCTplus supports you throughout the entire lifecycle of your assets and forms the basis of your asset management.
New or existing plants - PCTplus can be configured with ease to your product portfolio or your existing plant portfolio.
Your assets are available in online and offline mode.
You always have all your data, models and documents available in the field, even without web or internet access.
You can enter information in the field at any time and synchronize it with the base installation (on premise or in the cloud) as soon as a connection is available again.
As a multi-project / multi-plant solution, you have direct access to all your assets at all times.
PCTplus enables collaborative and simultaneous work on your plants.
Sophisticated workflows, in combination with a cross-asset notification system and an automated MOM function linked to a central open item list (Decision, Action, Notice), allow easy tracking of your asset project.